Visit the fan tables in Wing II to learn about other fan related opportunities available in our community and the Pacific Northwest!

The 30th Annual Ye Merrie Greenwood Renaissance Faire has moved to
Kennewick in Columbia Park, and the dates have changed to September 24 & 25
Greenwood Faire is the original N.W. home for Fantasy.   Mythical Beasties, Mermaids and Fuzzies, Medieval Heroes, Fae and even a few Romulans pretending to be Fae, can be found strolling the streets of Greenwood Faire.  There are a few pirates and the more contemporary human sorts too.  The folks in the original cast, as well as the many of the audience, were role playing gamers.  Even the director and most of the Greenwood Board had D&D campaigns going.  The original Con Com of RadCon was made up of Greenwood Players and Faire Participants.  Many of the RadCon Con Com still are active in Greenwood.
What Greenwood really needs now is help with our new site in Kennewick.  It's going to take a lot of warm bodies to put the Faire up and take it down.  We can also use technical types to aid us, especially with the locations for folks who need power for their booths.  Of course you can always join us and learn how to be an improv actor, walking Greenwood's streets and interacting one on one with the audience, too.  We do teach how to speak the Elizabethan dialect so that you can sound like you went to school with William Shakespeare.
All that said, please consider helping Greenwood this year.  Visit our website www.yemerriegreenwoodfaire.org send an email eaglcrst@frontier.com , or message our Facebook page.  We start meeting in February to think of what to do at Greenwood this year, so, come on out and add to the fun.
---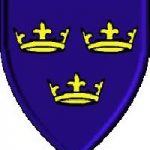 Realms of Avalon: Realms of Avalon, Inc. is a Northwest-based nonprofit educational organization whose members are dedicated to studying, teaching and publicly demonstrating historical material, including western martial arts, archery, and crafting skills.
---
The Royal Manticoran Navy:  It all started in 2007, when two friends got together to talk about the Honor Harrington Series written by David Weber.  They wanted to honor the strong character driven story, set in a great universe, but soon discovered that no such fan organization existed.  After a year of hard work and dedication, the ground work was laid for The Royal Manticoran Navy Fan Association.  By 2009, the newly formed fan association had opened a dialogue with Ad Astra.  Later that year, our First Space Lord, was able to meet with David Weber and present him with our ideas for the organization.  The end result:  The Royal Manticoran Navy: The Official Honor Harrington Fan Association was born in February 2011.
 The Royal Manticoran Navy is the fan association for Honor Harrington and the Honorverse.  As a fast growing fan association, we have good resources in place to support our members.  We can help with the formation of local chapters and offer training through our Saganami Island Academy.  These courses will not only help you grow in the Honorverse, but will also help you become a better manager and leader in the real world.
Our First Lord of the Admiralty works hard with all members of the staff to ensure that the organization brings you the most professional fan package possible.  We have put in place communication tools, which are second to none, including; The Manticore's Tale, our official newsletter, this website, and our group page of Facebook.
---
Mind's Eye Society:  We are the Tri-Cities Domain of the Mind's Eye Society, a Live-Action Roleplaying Club which is part of an international organization of thousands of fans of the World of Darkness, new and old. We gather together several times each month locally, and membership grants unlimited access to games and events held all over the region and all over the country. Membership is open to everyone over 18 years of age, and we welcome anyone to come and take a look at a tremendous opportunity for friendship and fun. Please contact the Domain Coordinator for the Tri-Cities at tricitiesdc@gmail.com or check us out online at http://www.mindseyesociety.org/.
---

Desert Fiber Arts: Organized in 1974 as a non-profit, educational and service organization open to any interested person.  Our members are drawn from around the Tri-Cities, WA, from south central Washington and northeastern Oregon. Our purposes are:
to promote participation in and appreciation for fine craftsmanship related to the fiber arts.
to encourage the development and interest of the craft field within the arts, in education, therapy, marketing, and the community as a whole.
---
Who Are we…
The Dark Alliance is an International Star Wars Costuming Club, focusing on Canon, Legacy and Custom Darkside or "Bad Guy" characters from the Star Wars mythos. These characters can be from the films, books, comics or one's own ideas inspired by the vast Star Wars Universe.
What We Do…
Members of The Dark Alliance design, create, and don costumes to portray their favourite Star Wars characters or inspired characters.  We attend conventions and public events in these costumes.
Why We Do it…
There are many reasons why we spend countless hours designing and perfecting these costumes.  Some do it to show off their creative talents,  some do it to express their fandom of a certain character, some simply do it because they have an abundant love of dressing up.  One thing that every member of The Dark Alliance has in common as well as the rest of the costuming community, is the ability to bring joy to others!
Whether it's taking pictures with fans at conventions, Hosting Free Comic Book Day at your local comic shop, or raising awareness for causes, the number one justification for doing what we do is seeing the smiles on peoples faces.  The first time you hear someone whisper to their friend "That guy/girl looks awesome!" as you walk by, you know it's a success, and no one gets more joy out of what we do than Children.
The ability to light up a child's face upon entering a room makes any amount of time and money spent in this hobby worth it.  Just simply knowing that you can walk into a children's hospital, and know that for a moment, however brief it may be, that you can make those kids forget whatever they are going through and smile.  There is nothing in this life more satisfying.
---
In 1948, Walter J. "Doc" Dougherty of the Los Angeles Science Fantasy Society proposed that an annual West Coast convention be started for West Coast fans who couldn't afford to travel east each year. The first Westercon was held in September, 1948. It was a one-day event with an attendance of 77. It wasn't until 1951 that the Westercon became a weekend-long event, settled into the July 4th holiday and began traveling to different cities. A complete history of the Westercon conventions is available on the Westercon site. The Westercon Region starts from 104° West Latitude in the east (a smidge between New Mexico's eastern border and Wyoming's eastern border, chopping off the east-most portion of Colorado), covers North America westward and includes Hawaii.